Coupon codes and gift cards
Coupon codes as well as gift card codes for Floria Fay are entered during the check out process. They will be automatically deducted from your order value.
Here's a precise step by step guide on how to apply them:
For mobile, you'll find the coupon field after selecting shipping.
(To view your cart and go to check out, click the little bag icon on the top right corner of FloriaFay.com!)

The window for entering your code is located under the list of your cart items.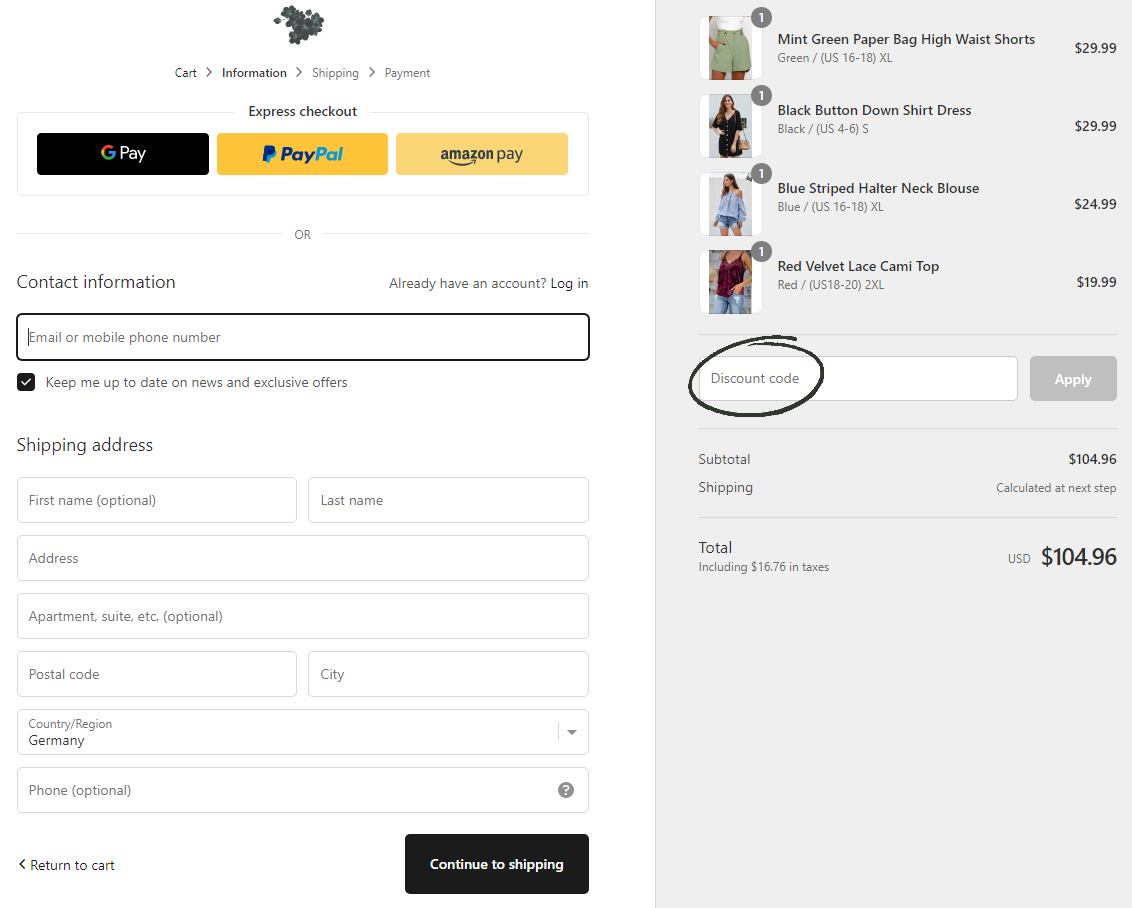 You may now enter your coupon or gift card code. 
You can always only use one coupon code for one order, discounts are not stackable.

Click "apply".

In the picture, we are using our 10% coupon code "FLORIA10".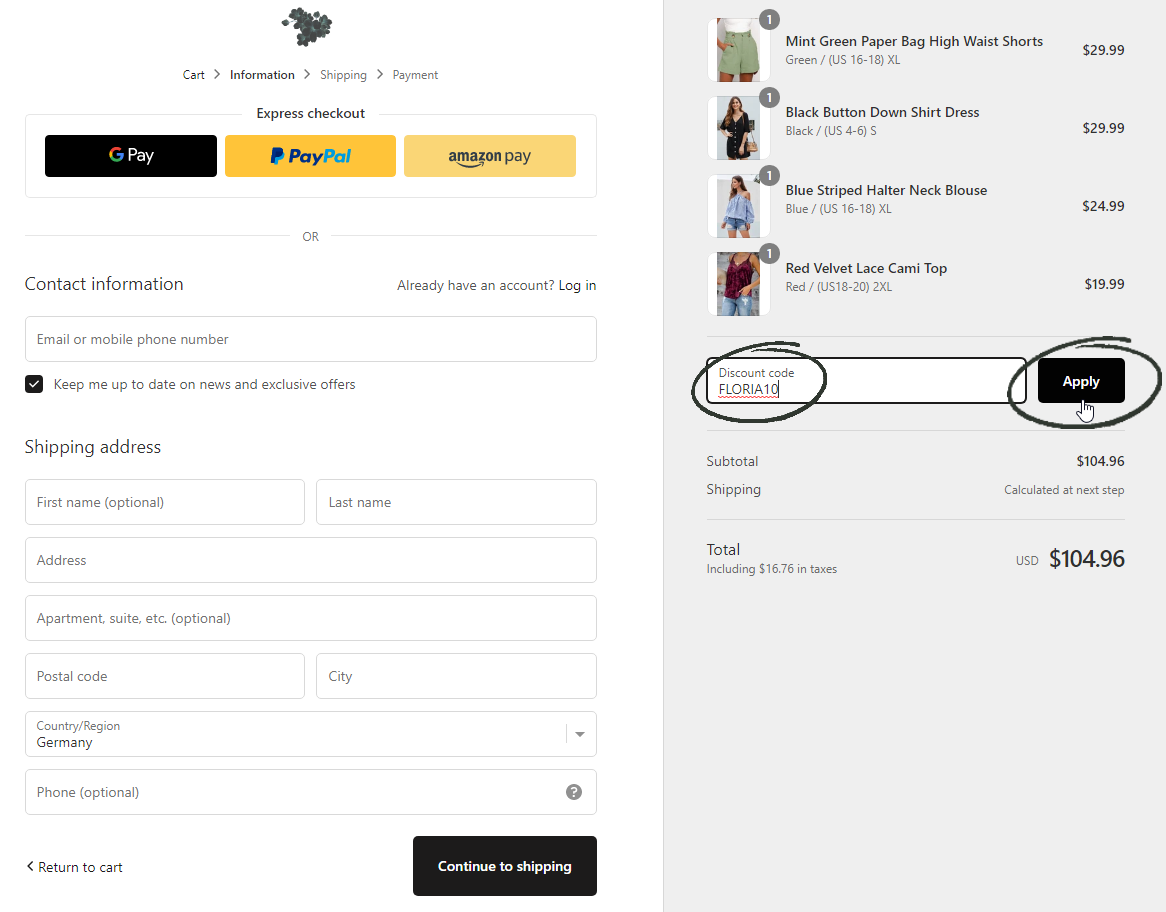 Your discount has now been applied!

You can see precisely which coupon is now active for your order and how much discount you will get with this particular code.

The overall total is then reduced accordingly and shown below.

After this, you fill out your contact information and press "Continue to shipping" to finalize your order and select how you want to pay for it.

Done!